Secrets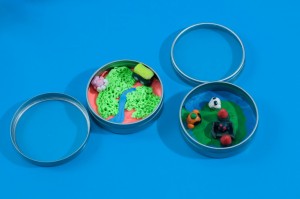 phone Margarita Kabakova
this is a part of the collection called "secrets' .
The project is a reflection on the way we were playing when I was a kid.
My freinds and I would put a lots important "trash" (or "treasures") into the boxes, one side of which must be made from glass and we would have to burry it into the ground.
The most pleasure would come from the imaging what is going on with our secret.
Or, most importantly, what may be going on with it in 100 years.
but we also would go and check it from time to time.
the  other fan part was: to find where it is — so we will leave a path of signes for ourselves to remember the burrial place.